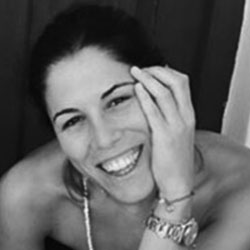 I am a social, hardworking, self-motivated professional, with strong business ethics, dedicated to deliver and perform. Commitment, reliability, trustworthiness, proactiveness and hard work are main characteristics of mine, while I try to constantly evolve in every aspect of my life.
I have been actively involved within the Shipping industry since 2003. Shipping has embraced my inner wish to travel & communicate, while it has intrigued my brain with its multinational & innovative character.
Golden Destiny has been my main vehicle, a company specialising in Sale & Purchase and Marine Insurance broking, whilst also providing Market research and Shipping Appraisal services. All the years in Golden Destiny I have been involved in all operations in order to be able to understand the business and support it in the best possible manner. Above all titles, I am a projects manager, since I have been assigned various internal business projects to deliver results (i.e. setting up new departments, establishing the next day for departments and the company, being involved in restructuring & expansion plans)
My educational background (MSC from Cass Business School in "Shipping, Trade & Finance" and Bachelor from University of Piraeus in "Economic Science") has set the foundations while my engagement with the industry has triggered my personal enthusiasm for constant innovation.
Favorite motos:
knowledge is power and you never know where this power may lead you
Lets start
Ways to unwind, evolve & perform:
Travelling, Sports, Puzzles construction, Reading, dancing
Biggest challenge:
Set strong foundations for my children in order to enjoy the ride in this beautifully, challenging, constantly evolving multinational world.